Football with helmets, because it's not just about football, it's mostly about gangs and scuffle fights.
Play it here: 
https://gangbowl.com/
I'm the head of this project, working as porduct designer, game designer, and front dev / integrator / animator.
Gangbowl is a side project I run with a team of 6 hard workers who accepted to join me on this game idea.
-
These were the first screens I've made:
A lot of mistakes were done there.

Well, the Alpha version brought some changes about the Gangbowl UI:
-
These are advanced wireframes.
And then I turned them in mock-ups.
To understand pricisely what Gangbowl is about, I made this little animation.
-
If you like team building, this game is perfect for your team at noon or during breaks. Short, intense, and definitly fun to play.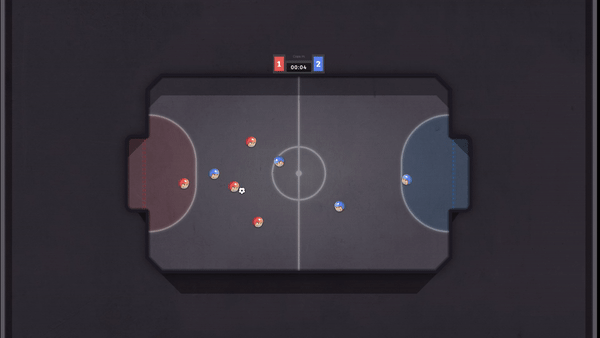 and a new version is coming,
see a little prototype, here
:
Copy this link to the navbar in case of problem:
https://www.figma.com/proto/U3FpyT2sQJW4putznk2uOg21/%F0%9F%92%BB-Desktop-global-experience?scaling=min-zoom&node-id=1714%3A15004
Some recent screens: